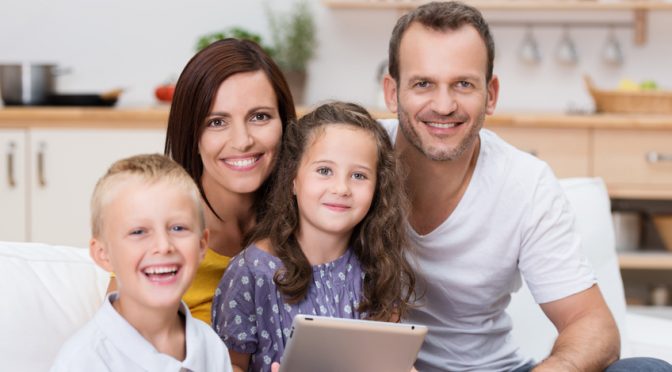 Chores For Children? Getting The Balance Right
March 10, 2020
How much do you expect your children to do around the house? It's a much debated subject amongst parents, with many opting to allocate pocket money in return for chores, but the research shows that however you choose to do it, chores are good for a child's self esteem, discipline and confidence.
Learning everyday skills such as cooking, cleaning and general household maintenance will benefit your child throughout his or her life, and will also ensure that every member of the family feels valued. Here are our top tips on getting the balance right in your home, and working out exactly how much you should expect your child to contribute.
What Chores Can Children Take On?
The trick to getting kids helping with chores is to give them age appropriate versions of each task to do so that they feel empowered by being able to complete them. Some tasks that are very adaptable include:
Tidying up toys. Tidying up their own toys is a great job for children to take responsibility for from an early age, and having easy storage systems can be really helpful here. Having large toy boxes or bags for each type of toy enables even the youngest child to help put the toys away, and you can play a song or count as you join them in the job to instill the idea that this is just another fun part of the routine.
Help with washing. Doing the washing alone is a task that is better suited to an older child, but helping with parts of the process can be adapted to any age. Sorting the washing into whites and colours, or folding the washing and delivering it to each member of the family can be fun and easy tasks that little ones will love to do when they realise that they are contributing to the household.
Making the bed. Making the bed makes any bedroom look tidier and takes only a moment when you get up. Getting young children into the habit of making their bed first thing can set them up to feel that they have achieved something and is an excellent self care skill for the future.
Cooking meals. Learning to prepare and cook food is an essential life skill that children are often fascinated by, and getting involved with this is fun for the whole family. Teach your little ones to chop vegetables and stir pans with care, and they will soon be able to take an active part in meal planning and sharing chores, and even the youngest children will love to learn how to make cakes and simple meals.
Empty the dishwasher. Washing up can be a messy task for small hands to assist with, but emptying the dishwasher is an easy one for tiny people. Even toddlers can put away cutlery and crockery that is kept on low shelves, and this will teach them to take care with breakable items as well as to be an active part of the household as they grow up.
Are You Looking for a Family Holiday in Ireland?
At Trabolgan Holiday Village, our activity and entertainment programmes are designed to ensure that everyone has a great time. We offer week, weekend or midweek family breaks, and we have package deals available throughout the year. Simply call our reservations team on +353 (0) 21 4661551 or visit us online now.